B&B Farmhouse Dijkerhoek
A B&B for people who love nature, walking and cycling.
Rated with a 9,5!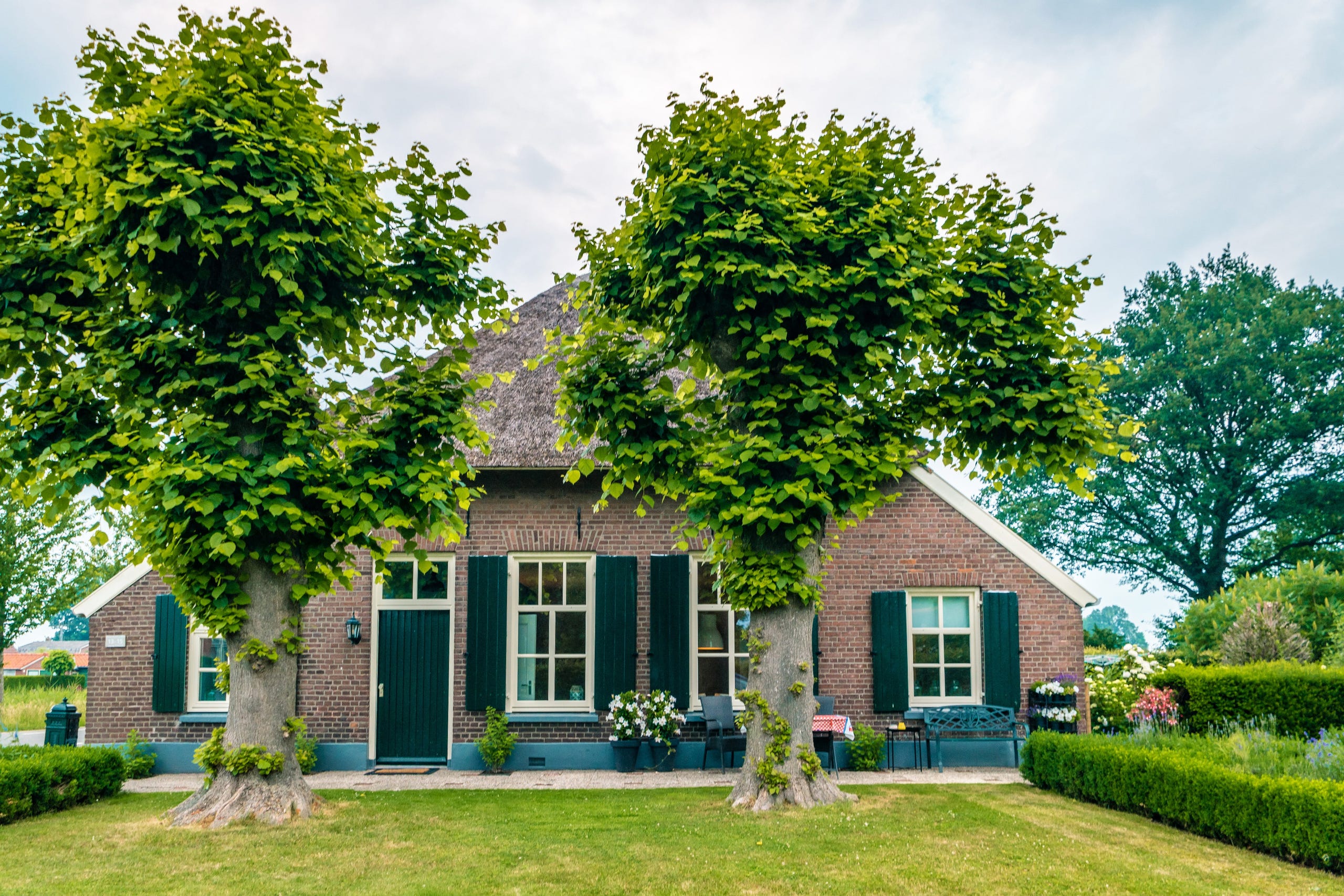 Sleeping in the 'voorhuis'
B&B Farmhouse Dijkerhoek is a luxurious B&B, about 60 m2, for 2 people.
The 'voorhuis' (front of the house) of the farmhouse, that was built in 1898, is the ideal place to stay for people that appreciate nature, love to walk or bike and want to enjoy the typical landscape in this part of the Netherlands.
In this B&B you'll have your own kitchen and bathroom. You can book with or without breakfast. You can bring your dog as well!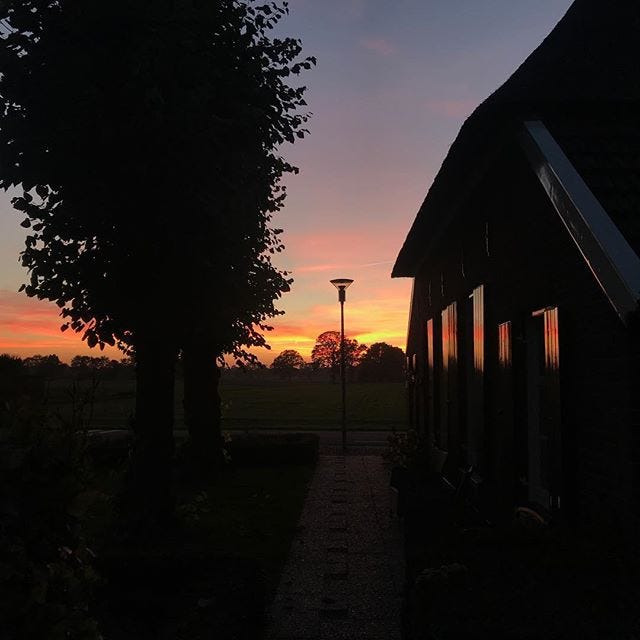 Make a reservation
Check availability and book your stay in our B&B.
What does the B&B look like?
B&B Farmhouse Dijkerhoek was built in 1898. On the outside you can see the characteristics of the building, for instance the thatched roof.

Inside the 'voorhuis' has been completely renovated in 2018 with a brand new kitchen and bathroom. You'll have your own entrance into the farmhouse. The 'voorhuis' consists of a living room, a luxurious kitchen, a bedroom with a large double bed, a dressing room and a bathroom with toilet, shower and sink. All rooms are downstairs. The B&B has a good Wifi-connection, also Netflix is available.

In front of the house you'll have your private garden with garden furniture. You can park your car right at the entrance of the B&B.



What's included?
We charge € 91 to € 117 a night. This depends on the season and the number of nights you'll stay (minimum 2).

This is included:
- Cleaning at the end
- Self-service breakfast*
- Tourist taxes
- Use of towels
- Use of bedding
- Use of our bicycles

* This means you'll find fresh products in your fridge at arrival. Also we'll give you coffee, tea etc. In the morning we make sure you'll get fresh bread. It's also possible to reserve without breakfast. In this case we charge less per night.

It's possible to bring your dog on two conditions. It has to be a friendly dog and we don't want it to lay on the couch or the bed. The fee is € 15 for your stay.
What to do?
Our B&B is situated in the Netherlands, close to the city of Deventer which is a beautiful historical place filled with good terraces and nice shops. Amsterdam is 120 km away.

We live 5 km away from National Parc Sallandse Heuvelrug. A great area to take a walk, ride your (mountain)bike, or go horseback riding. But the direct surroundings of the farmhouse are also fantastic for leisure activities.

Other nice places to visit are the cities of Zwolle, Zutphen or Enschede.

We offer you a basket full of brochures about musea, activities etc. You won't be bored.







Barbara, October 2018
"Loved the house, very cosy, everything at hand. Filled fridge, fresh bread at the door step, beautiful garden, great surroundings, very clean. Just a great place to stay!"
Ivonne, September 2018
"Lovely place. We could cook our own meal in the big kitchen. I liked the way they decorated the place with enough space and also a garden to sit outside. Wallnuts fresh from the tree! In no time you can go to National Parc Sallandse Heuvelrug for neverending walks or bicycle rides. Two nights weren't enough!"
Wanda, August 2018
"What a great place to relax in the land of Salland. An extensive landscape, beautiful forests and fields with heath. There are so many options to take a long walk that I found it hard to chose. The apartment is beautifully decorated and comfortable. Great that all ingredients for breakfast were available at arrival and I could pick my own moment to enjoy it."